USA Tours
USA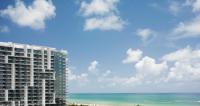 Like many movie stars and sports legends have done before you - Bring your talents to South Beach! This luxury golf tour combines the thrill and magnetic vibe of South Beach Miami with a golf experience second to none. The tour begins with a 4 night stay at the famous W Hotel South Beach in your choice of Oceanview suites fit for King James himself. Stay and play Miami's finest courses and then its time to jet off to the Bahamas for an additiona 3 nights in luxury!
The Sea to Desert Luxury Golf Tour combines one of USA's premiere oceanside golf destinations with two of the countries iconic desert retreats. Stay and play world famous courses as you travel from San Diego to Palm Springs to Scottsdale Arizona. Luxury Resorts, Seaside links, Desert ambiance - this luxury tour has it all, including more sunshine than you can dream of!!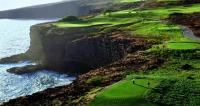 Soar above the ordinary to see and experience the true essence of Hawaiian golf and luxury travel. Famed for its beauty and world class golf, make your Hawaiian golf vacation extraordinary by staying and playing golf on three of the most beautiful islands in the archipelago (Kauai, Maui, and Lanai). Each of these three islands is ripe with world class golf and true scenic island beauty and charm. Make your tour even more memorable by adding on private Helicopter transfers and see the islands in a whole new way!